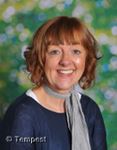 Shirley Sowray
Chair of Governors and Communications Governor
Date Appointed 2012
After working as an Intensive Care Sick Children's Nurse for 11 years, I then went on to complete 2 degrees in Midwifery and Health Visiting in 1999 and 2001 and practiced as a Health Visitor for 9 years, before giving up work to look after my children in 2009. I have recently carried out a Return to Nursing Practice course at Bradford University and I now work as a Practice Nurse in a local GP Surgery.  I joined the Governing Body in 2012.
As Chair of Governors at St Peters School Brafferton, I work in close partnership with the Headteacher, to promote and improve high standards of educational achievement. I also lead a highly motivated team of governors, who are strongly committed to the school. I facilitate the Governing Body to work effectively, within a corporate culture to have a clear vision, ethos and strategic direction, in order to drive school improvement.
Another one of my roles as Chair of Governors, along with the team, is to ensure financial credibility of the school and to play a pivotal role, along side the Headteacher in supporting, monitoring and evaluating pupil progress and the overall performance of the school. Our shared aim at St Peter's is to ensure that every child at our school receives the best possible education.
I feel passionately about our fantastic village school and I am very proud of our achievements and values and most of all, of our children. I feel honoured to be part of such a motivated and committed team of governors and teachers here at St Peters and I look forward to continuing with the excellent progress made in recent years to make this a truly outstanding school!
Contact details: cofg@st-peters-brafferton.n-yorks.sch.uk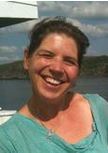 Laura Wise
(Foundation Governor), Vice-chair Link Governor for Maths.
Date of Appointment 2014
I moved to Helperby in the summer of 2013 with my husband Miles after several years working together in Antarctica.  Keen to contribute to the community and use my experience as a maths teacher, I became a school governor a year later.  We have 2 young children, both of whom attend St Peter's and I am working as a maths teacher at King James' school in Knaresborough. I also work privately, tutoring children who require extra maths support up to GCSE level.  I have recently been elected as co-vice-chair of the governing body and as part of this I am working closely with the chair and the head teacher to ensure our key leadership objectives are being met. I am also the link governor for Maths and am working with staff to develop the maths action plan and raise standards in maths throughout the school.  St Peter's is a wonderful, warm and inclusive school and I feel so lucky to be able to contribute to its continuing success.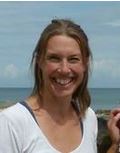 Virginia Arrowsmith
Associate Governor, Link Governor for English/Literacy.
Date of appointment 2015
 I joined the Board of Governors as a parent governor in 2015 and then took on the role of Associate Governor in September 2019. I live in Helperby with my husband with two children, the youngest of whom is in Year 5 at St Peter's. We've lived here for nine years and enjoy playing an active part in village life. We really value the school and sense of community it provides and for me, serving as a school governor is an exciting opportunity to make a positive contribution to the school, sharing both my perspectives as a parent and my professional experience in museum and heritage education, something I am equally passionate about!
As a associate governor, I have also taken on the role of Link Governor for English and literacy across the school and I work closely with the headteacher, staff  and the rest of the Board to ensure we are maintaining and strengthening the high standards of literacy and English that the school achieves, inspiring children to enjoy reading and writing as well as reaching their potential. Along with my co-governors, I help to deliver the key objectives of: high standards of pupil outcomes, effecective safeguarding and overall sustainability of the school and our Preschool provision Helperbees. It's an exciting time for St Peter's and I look forward to supporting the school on its journey hereforward.'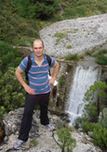 Tom Spilman
(Local Authority Governor), Link Governor for Pupil Premium
Date Appointed 2015
I have lived in Helperby all my life and am very pleased to be on the School Governors.
I studied Biology at Bristol University. I then did a Short Service Commission in the Duke of Wellington's Regiment. I now work on the family farm, which is based in the village. I also have an interest in renewable energy; I sell anaerobic digestion plants for a German company in the UK. I enjoy playing cricket for Helperby. My other interests are rugby, skiing and farmland wildlife.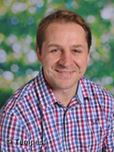 Pete Hambling
Science Link Gov and Finance Focus
Appointed September 2017
I have lived in Helperby for 12 years now and have been an active member of the community including being past Treasurer of the village hall and enjoy playing cricket for the village in the summer! I'm a qualified accountant as well as having a real interest in rural affairs.
I'm married to Charlotte and we have two boys who are both attending St. Peter's, so I'm very happy to be joining the school of Governors to help make a positive contribution. It's been a period of recent change at school but I believe that presents lots of new opportunities and positivity. I'm very passionate about the value and role of the school in the community.
I will be the Science link governor and I'm looking forward to supporting the staff to ensure science continues to be an interactive and exciting subject!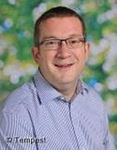 Tim Shearman
Health and Safety Link Governor
Date Appointed April 2018
Myself and my partner moved to Helperby in 2015 from York, attracted by the strong sense of community we were aware was present in the village. We made a conscious decision to get involved in village life, and as such I am pleased to be part of the Governing body of St Peters, which I feel helps form a big part of the character of the village as a whole.
We have two children who are at St Peters, our younger son attending and loving the new Helperbees Preschool provision.
I am a qualified Veterinary Surgeon, now working in the senior management of a national veterinary company. I also have experience of oversight of regulatory requirements within the sector I work in, including Health & Safety. As I have been allocated a link Governor role of Safeguarding and Health and Safety, I feel my past and present experience will enable me to contribute positively to the Strategic direction of the school.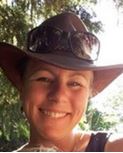 Claire Dwyer
Parent Governor and link Governor for the Early Years Foundations Stage, Humanities, Art and SEND. Wellbeing Governor
Appointed November 2018
 My husband and I moved to Myton in 2004, and quickly immersed ourselves into the community. When it came to choosing a school for our eldest daughter in 2015, we knew straight away that St Peter's was the one for her. She is now in Year 3 and having a really positive school experience. Our youngest daughter was one of the first to start at Helperbees in 2018, and she cannot wait to join the main school. 
I've been a teacher for almost 20 years, starting out as a Primary teacher and moving into Special Educational Needs in 2005. I worked in a local Special School, finishing as the Head of English, until January 2018, when I changed roles to become the Communication & Interaction Co-ordinator (Teacher in Charge of the EMS) at a local Secondary school. In this role I work within the school and as an outreach teacher for students with Autism and C&I needs across the Harrogate, Easingwold and Ripon areas. 
I am passionate about the education that all children receive, expecting it to be the best possible, and that is why I am delighted to be part of the Governing Body at St Peter's. I feel that my experience, passion and personal investment in the school will help me to effectively contribute as we all take it forward into the future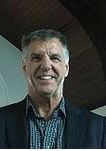 John Rhodes
Foundation Governor and link Governor for RE. Wellbeing Governor
Appointed September 2019
 My wife, Claudine, and I moved to Raskelf in 2010 from Teesside in preparation for future retirement from our jobs as teachers. In 2015 I retired as Vice Principal of an 11-18 school in Middlesbrough having completed 39 years in teaching, the first 4 years of which were spent in Jamaica. I continued as a governor at the same school in Middlesbrough for 3 years, following my retirement, finishing in 2018. We have 2 grown up sons, both married, one living in Milan and one living in Middlesbrough.
I am involved in the Youth for Christ organisation and also sit on the board of UK-USA Ministries, an organisation which brings American young people to churches in the North East on gap year programmes. In my spare time I play walking football with Easingwold Wanderers, travel a lot with my wife and together we look after our granddaughter 2/3 days a week over on Teesside.
It was placing some Americans in St Peter's in the summer term of 2019 that led to the opportunity of me becoming a governor. I was delighted to accept the invitation and I attended my first governors' meeting in September. I am the link governor for Religious Education, an area where the school excels, and I look forward to being involved not only in that area but also in other aspects of  school life.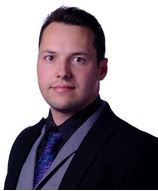 Mike Dennett
Safeguarding Governor and PHSCE Link Governor
Appointed November 2020
I moved to Helperby in 2016 with my wife Liz after studying for a masters in mathematics in Manchester, followed by a brief time working in finance before undertaking my teacher training in York. I currently teach mathematics at Queen Ethelburga's and hope my experience in education settings can add value to my role as a school governor.  
My interests include watching, playing and coaching in a number of sports, notably cricket for which I play in the local Helperby team and American football where I am a season ticket holder for the London games. As part of my involvement in the cricket club I also support with the village junior cricket coaching programme, and have been the team secretary since the start of the 2019 season.
I have a keen interest in the development of the social education of young people as well as their academic endeavours and I look forward to supporting St Peter's with it's continuing achievements.